We Love Marla's
My name is Kaaha Kaahiye, and I am a writer and longtime housing justice organizer in Minneapolis. I am also a big fan of Marla's Caribbean Cuisine. I believe it is the most authentic Caribbean food in the Twin Cities. I have been a patron of the restaurant since I was in middle school, and celebrated nearly every birthday of mine with their food since age 12. I cherish that restaurant, its food, the memories I have made there and the impact it has on its community. The truth is, on any given Friday or Saturday night, you are lucky to get a table at Marla's. As many times as I have eaten there, I have also been turned down while ordering takeout, because they were just too busy!
The restaurant and owners are beloved in their south Minneapolis community, as evidenced by Marla's avid patronage. News of the restaurant closing its doors is genuinely heartbreaking – as a lover of good food – but also as a resident of Minneapolis. Rising rents and new developments are no doubt commonplace, but while local politicians tout Minneapolis as a progressive haven, gentrification takes a toll. This is not the first time I've seen a restaurant I love closed because they're not able to afford raised rents, and with the trajectory of this city, it won't be the last.
Black, brown, and immigrant businesses are paying the price for Minneapolis' new cosmopolitan rebrand. The rapid gentrification of this city has led to the loss of architectural charm, but also so much of what made Minneapolis great – small businesses like Marla's that represents the diversity of Minneapolis and provides homes for it.
I am so sad for Marla, and the loss of Black and brown jobs, and community wealth. As a community, we need to uplift her and all who work at the restaurant. I fear for this city, and the generic landscape it is destined to become.
Please tweet or post your favorite memory at Marla's with the tag #ILoveMarlas.

Kaaha Kaahiye is a current student at the University of Minnesota and a well-known writer and teaching artist whose advocacy focuses on public housing and housing justice. As an aspiring performer-producer, Kaaha's work centers the experiences of Somalis and marginalized people like herself and is currently interning with Mixed Blood Theatre's Project 154.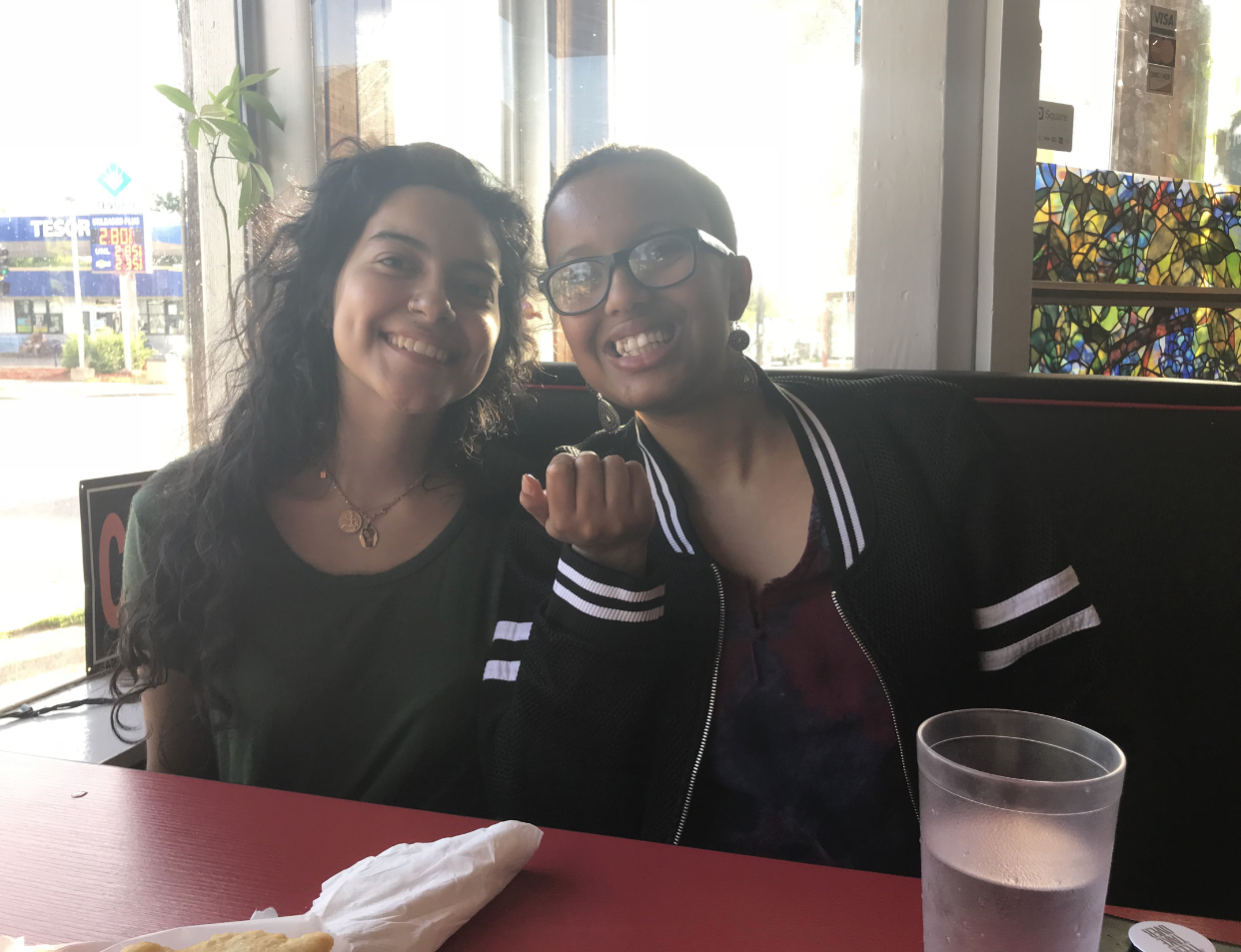 Here are some photos of my mother, my friend, and myself eating at Marla's during my 18th birthday in 2018.